July 11, 2013
On the flight home from a recent Florida excursion, I was storyboarding the post that became Dad and I Found a Monkey in a Wendys.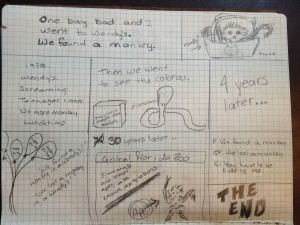 I use an extra-large moleskine notebook for this kind of note-taking so it's not exactly discrete. This, plus some unrelated notes on the facing page, were providing our flight attendant with a great deal of entertainment. So much so that while everyone else was eating tiny bags of biscotti, I got this: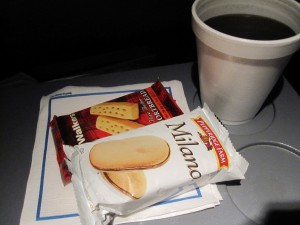 The perks of finding a lesser ape in a Wendys last a lifetime.